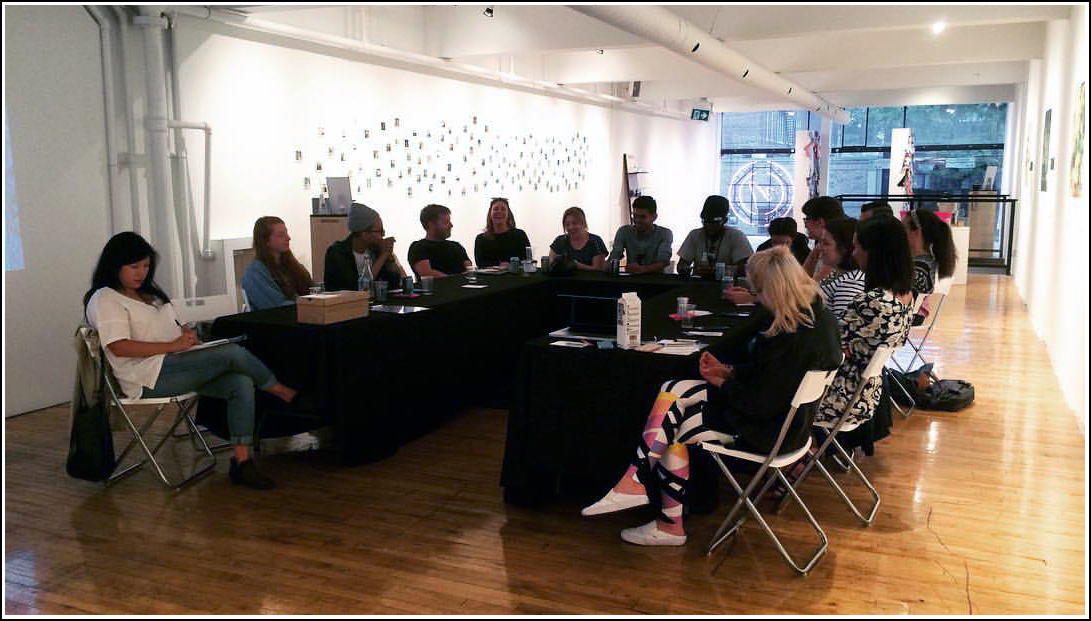 Found Polaroids runs workshops! The last two workshops in Toronto allowed participants the opportunity to interact with some of the original collection. In the workshops participants were asked to write brief 30-50 word stories about a Polaroid of their choice and then share it with the group. Some of the Polaroids we introduced at the workshops are in the online collection, and others are from batches that haven't yet been shared or written about.
We chose to produce newsprint-style publications that featured the short stories written at the workshops. In the spirit of the print photography, we felt it was important for participants to walk away with something physical. You can find PDF versions of both publications here:
Keep checking this page for upcoming workshops!
If you are a teacher, professor, or other individual who would like us to host a workshop, we would love to hear from you! Simply email